Our name is pronounced Ah-vah. Why do we type it with two capital As? Because it's symmetrical, a good representation of your future Hollywoodized smile. 
The name Ava is amongst the top five popular names for girls in the U.S. since 2006. We'd like to think we had something to do with it by establishing AvA Orthodontics.
We don't have a customer service representative; it's everyone's job to take care of you. We follow a simple rule, the more everyone is engaged with you the clearer things become and the easier it is to determine what we should be doing. People who have had experiences with us don't just come back, they don't simply recommend us; they insist that their family and friends come to us! Their testimonials on Google are great examples.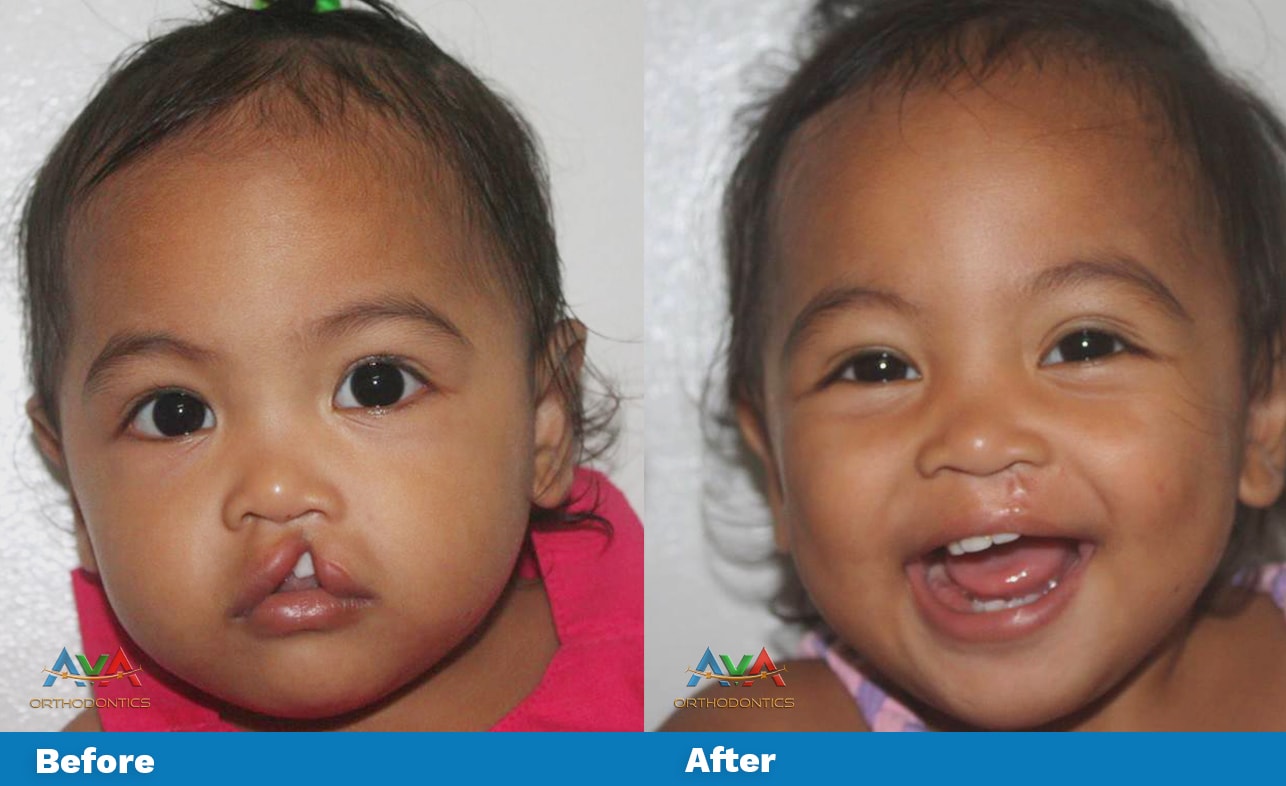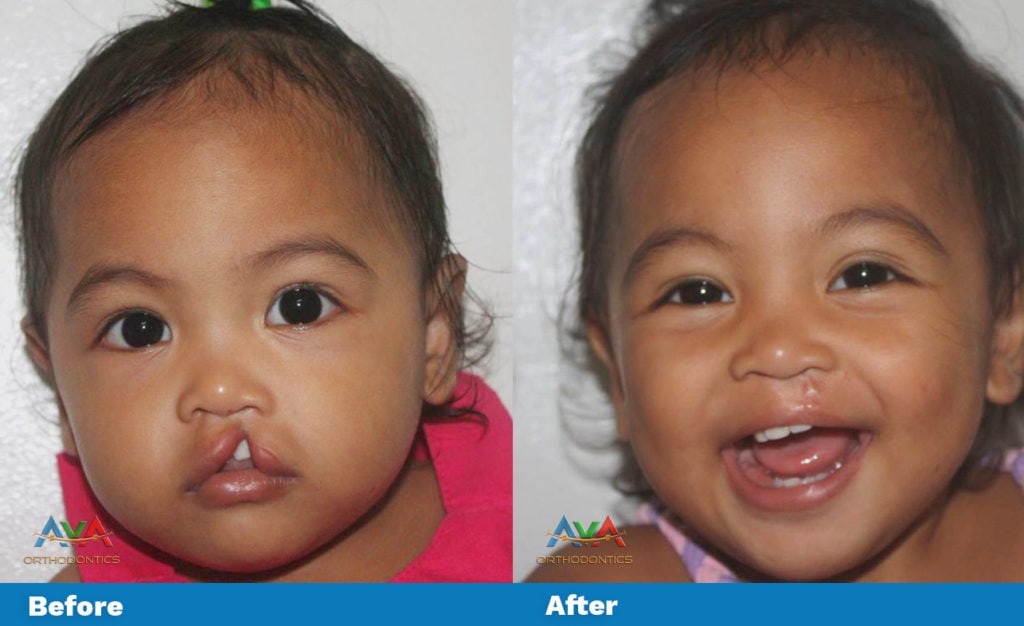 Sponsored Child of September
To achieve our mission on a global scale, for every patient starting treatment at AvA Orthodontics, we donate to treat a child suffering from cleft lip in developing countries. AvA's charity is associated with Smile Train, a non-profit organization. Through this partnership, we are able to provide funds and training to local doctors all around the world to provide free treatment for patients with facial defects.
Here is a quick glimpse at some of our before and after photos, don't forget to see more incredible results next time you visit our practice.
Thank you to all of our wonderful patients and dental professionals that allowed us to be selected The Best Orthodontic Office in Town and winner of the title of Patient's Choice Winner of the Year for the past few years. We take pride in serving everyone in the best way possible and we can't wait for you to share the experience with us!
Dr. Amin Movahhedian and Dr. Hamed Vaziri are Ivy League dentists and Board Certified Orthodontists, an award that is held by very few orthodontists in the country. They have been practicing dentistry since 2003 and have improved the smiles of thousands of patients. To find out what quality of treatment you will be expecting from us, check out our collection of Before & After Photos.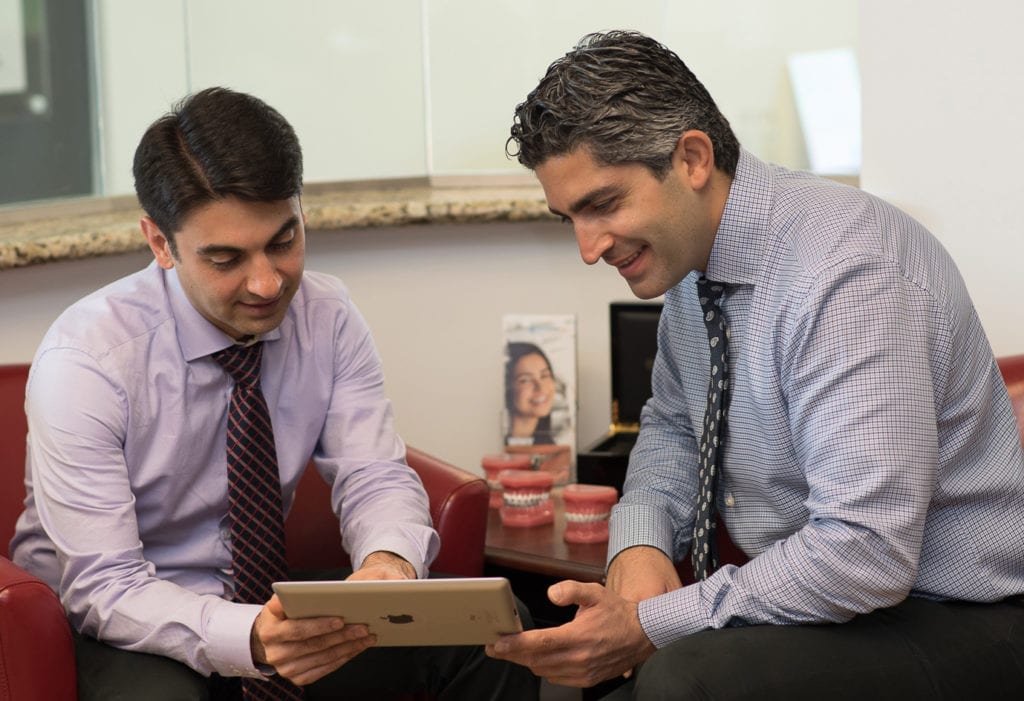 Through years of experience and research, we have mastered your treatment efficiency.
For your braces, we use a specific type of alloy invented for aerospace technology and used by NASA. This alloy provides a significantly lower level of discomfort, fewer visits, and shorter appointments. For your clear braces, we use a premium stain resistant ceramic which is completely transparent and hardly noticeable.
For your Invisalign and hidden braces, we use computerized modeling to architect your teeth in their final place. By doing so, you will be able to see your smile simulation along with its progress before starting your treatment.  
Last but not least is to use microabrasion technology on ditched and chipped edges of your teeth to Hollywoodize your smile. At AvA, you will have the best smile possible that lasts forever.
Free Consultation: It's free including any X-ray images and digital photos.
In-Network: We are in-network with most insurance plans. That means your cost for your investment is significantly less.
Interest-Free Financing: You may choose to finance your treatment with us, in-house, interest-free and low down-payment.
Flexible Payment Method: We accept all methods of payments including major credit cards, personal checks, and automatic bank drafts.
We are always here for you, every day of the week from 9 am to 6 pm. 
All of our offices are located in one-stop shopping centers for your household. HEB, Walmart, Kroger, Sprouts Farmers Market, Lowe's, Cinemark Movie Theater, Starbucks, and a variety of restaurants are within walking distance of our offices.
We will communicate with your dentists or hygienist directly for any mutual treatment you might need. You won't find yourself as a messenger for any reason whatsoever.
Our state of the art x-ray machine emits 90% less radiation than conventional models. This is comparable to the amount of radiation you normally receive from the sun in less than an hour. 
You will never deal with any paperwork. Not only will you enjoy your time at each visit but you will also be in and out of the office in a timely manner.
The one and only AvA Orthodontics YouTube Channel is filled with many educational videos. We educate our patients, dental professionals and the general public from all over the world via this wonderful tool. You will find it extremely useful to stay on top of your treatment and learn why we do what we do step by step. 
You can watch your favorite Netflix show on a big screen plasma TV while we take care of you. You will never feel like you are in an orthodontic office.
Full online access and iPads make the iPad lounge the most popular section of the reception area.
Participate in ongoing contests, win rewards and have your awesome fun photos on the Wall of Fame just to show off. 
Having fun with us won't end after you leave the office. We are active on Facebook and Instagram. We have many online contests that you, your friends and family can participate and win rewards!