I love my career as an orthodontist. It is the combination of art and science which suits my character very well. It also gives me the chance to see many amazing individuals on a daily basis. I get to know them, be a part of their lives, and help them achieve their dream smile. In my opinion, a smile is what connects us together and that is why I love to create beautiful smiles.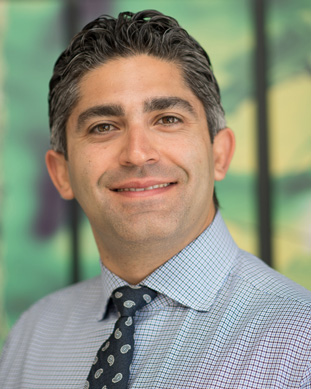 Being an Ivy League graduate has inspired my passion for teaching and research. Throughout my career, I have published several papers in some respected peer-reviewed journals. I am also involved in teaching future orthodontists and lecturing my colleagues about different aspects of this wonderful field.
Diplomate: American Board of Orthodontics
Masters in Orthodontics: University of Connecticut, CT
Doctor of Medicine in Dentistry, DMD: University of Pennsylvania, PA
Doctor of Dental Surgery, DDS: University of Tehran, Iran
I was born and raised in Tehran and my journey in life has brought me to this amazing land of opportunity. Moving to the United States and meeting so many amazing individuals has made me a better, stronger and more mature person. My biggest dream in life is to travel to space to be able to feel the vastness of our universe. A few of my favorite books include Outliers by Malcolm Gladwell, and Great by Choice by Jim Collins. My favorite TV shows and movies are Friends, Forrest Gump, The Godfather, and Shawshank Redemption.