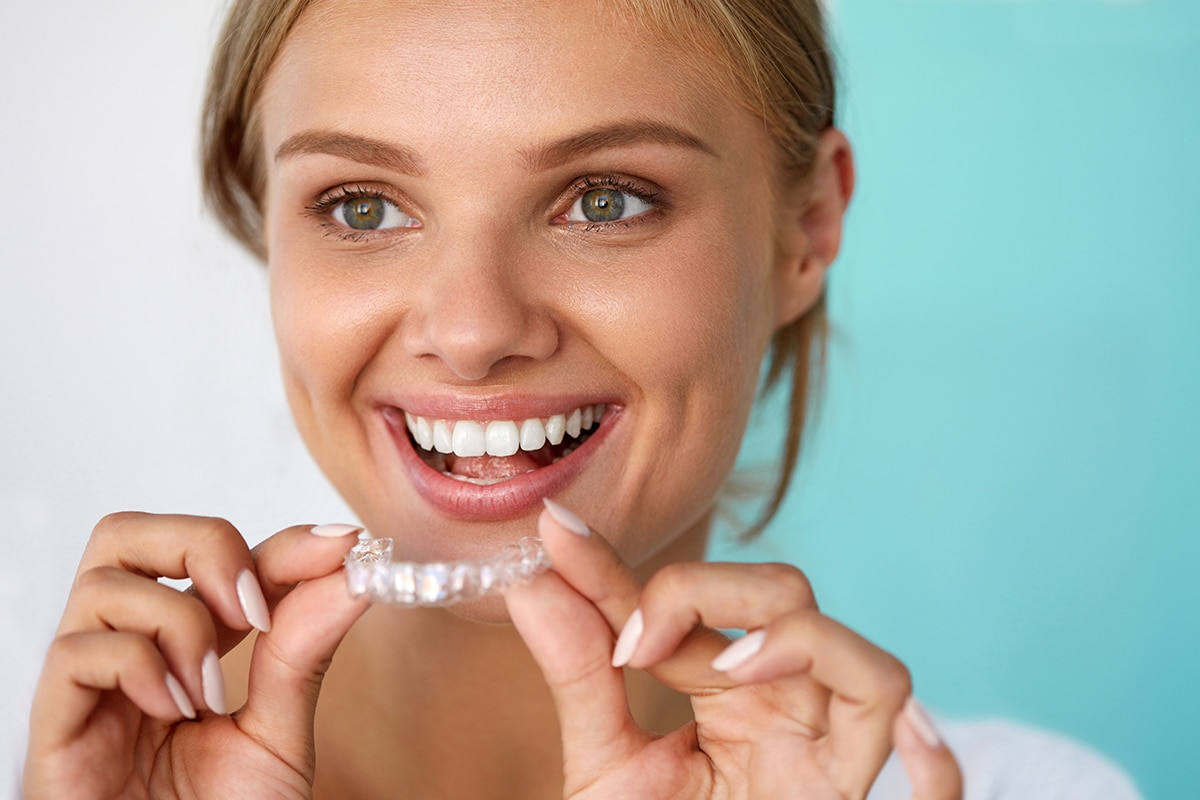 One of the major reasons why most adults hesitate to correct issues with their teeth - if they even take the steps to go through treatment at all - is because they've historically only had one major option available to them: traditional braces.
While traditional braces are absolutely as effective as they've ever been, they also represented a challenge for adults. In addition to being uncomfortable, you also have a mouth filled with metal brackets and wires. Sure, everyone knows that proper oral health is important - but because of the way traditional braces tended to clash with the adult lifestyle, most people were less-than-enthusiastic about taking on such an important-yet-cumbersome burden.
Thankfully, those days are over, and Invisalign has emerged as an incredibly popular treatment option for adults in particular for a wide array of different reasons.
At their core, Invisalign aligners are custom-made via a series of computer-generated images that are taken of your teeth. Those images are used to create a mold (also referred to as an impression) of the patient's mouth. Because of that, Invisalign clear plastic aligners are incredibly comfortable - to the point where most people quickly forget they're wearing them at all!
One of the biggest misconceptions about correcting overbites, underbites, and other dental-related issues is that if you're an adult, you've somehow "waited too long" to begin treatment. More than anything, it's important for you to understand that this is NOT the case - in fact, a significant portion of patients are in their late 20s or older!
Not only that, but Invisalign brings with it a host of unique benefits for adults, including but not limited to ones like:
For adults, Invisalign also brings with it what may be the most important advantage of all: an improved sense of confidence.
How Much Does Invisalign Cost?
For cost-conscious adults, in particular, it's important to note that Invisalign is by far one of the most affordable treatment options out there - especially when you consider the price in the context of the raw value that you're getting.
Overall, in a significant portion of all cases, Invisalign usually works out to be about the same price as traditional braces - all while bringing with it the benefits that other treatment options do not. Although obviously the ultimate cost you'll be asked to pay will vary based on a number of factors, including the total length of treatment and the specific teeth or other bite-related issues that you're trying to correct in the first place.