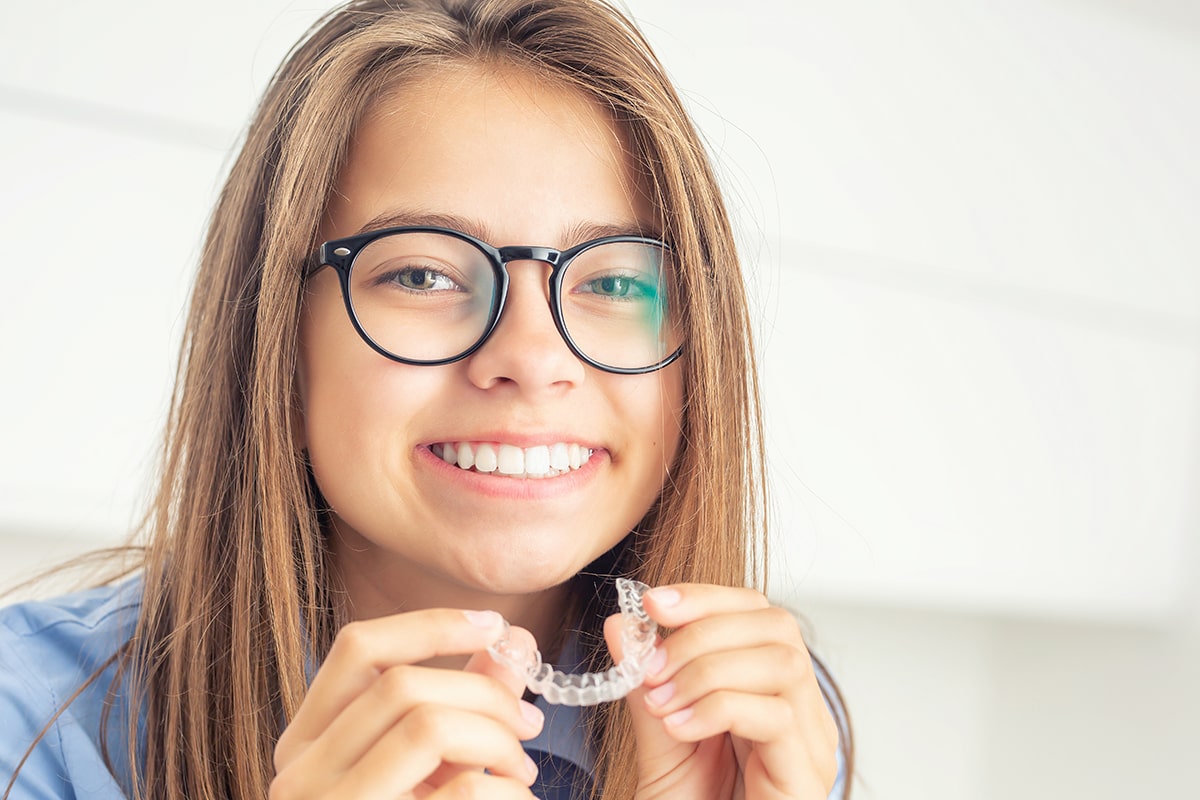 Gone are the days when you only had one major treatment option available to you if you wanted to correct an issue like crooked teeth or an overbite. Over the last decade, in particular, Invisalign has emerged as a viable opportunity for teens and it has become quite popular due to the wide array of different advantages you won't be able to find anywhere else.
Most teens love the fact that Invisalign is more comfortable than traditional braces. Because the clear plastic Invisalign trays are totally removable, you can both eat whatever you want and take them out for special events like Prom.
The vast majority of teen patients love the fact that they won't be forced to miss out on any type of extra-curricular activities. There's nothing stopping you from participating in spring musicals, band concerts, and your sports schedule - all without the added hassle of trying to protect traditional braces.
The fact that Invisalign is great for teen athletes, coupled with the improved confidence you will get at the end of your treatment, creates something of a perfect storm in the best possible way.
Custom Made Aligners For Comfort
A big part of the reason why Invisalign is so comfortable comes down to how those clear plastic aligners are constructed in the first place. A series of very precise impressions are taken of your mouth at the beginning of treatment, allowing the aligners to act as something of a "second skin" for your teeth. 
You will also be able to see exactly what your smile is going to look like once treatment is complete - making it an exceptional opportunity that you won't want to miss.
How Long Do I Have to Wear My Aligners?
Invisalign aligners must be worn for as long as possible, think 22 hours per day, if not longer. Overall, you will take them out only when you brush, floss, or eat. At any other time for the duration of your treatment, those aligners must be worn.
Overall, most people find that treatment goes on for about the same length as traditional braces. 
Is Having an Active Lifestyle Possible With Invisalign?
Yes. Invisalign is tailor-made to support and empower an active lifestyle. The vast majority of teen patients don't experience any type of interruption to their lifestyle whatsoever.
If all of this sounds a bit overwhelming, don't worry, Dr. Amin and Dr. Vaziri will go over all of your treatment options with you during your consultation visit so that you can be completely confident you are making the best possible decision.